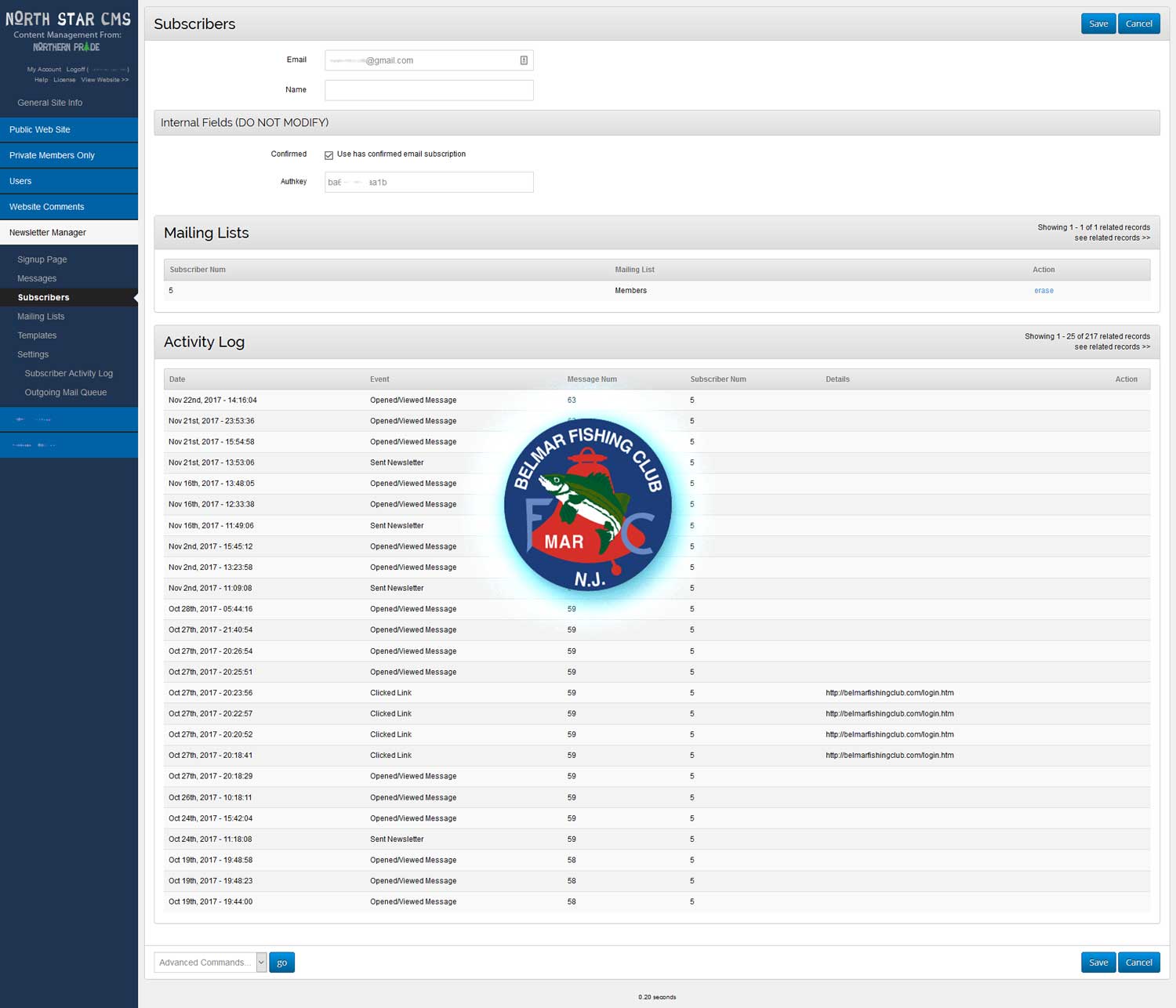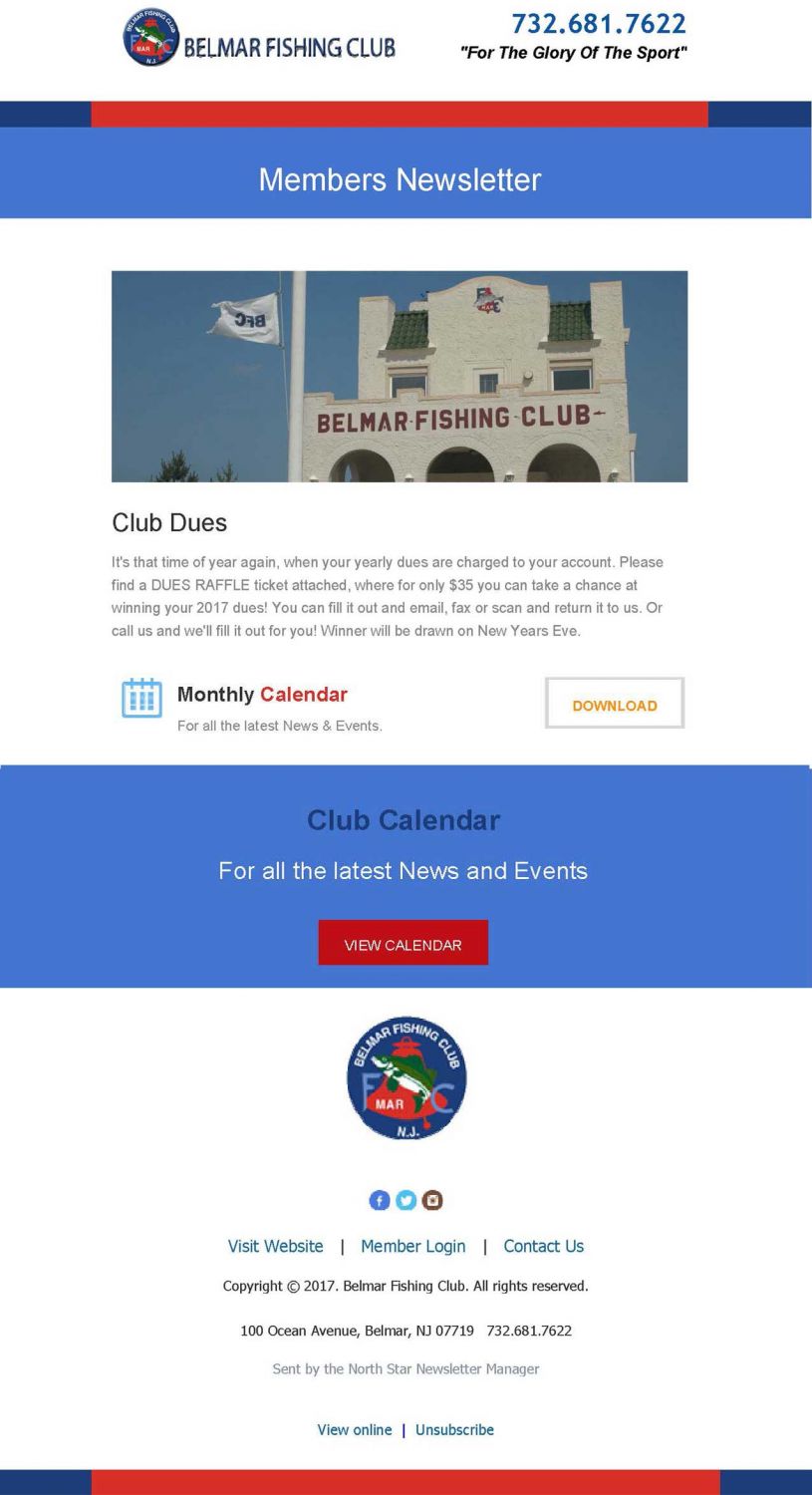 The Belmar Fishing Club, located beachfront on the Atlantic Ocean in Belmar New Jersey is enjoying the ease of routinely distributing beautiful email blasts to notify its club members about upcoming new and events. Our cost-effective North Star email marketing application makes it easy for the Belmar Fishing Club to create, send and optimize their email marketing campaigns; plus it's all automated so their members can manage their own accounts 24/7. 
In addition to the installing the North Star Email Marketer Application on their back-end management control panel, we also designed a custom email template for the fishing club to use with their future mailing campaigns. Here is what a sample mailing would look like.
Start Email Marketing Today, call Northern Pride Design for more information at 973-726-0003
If you are looking to expand your website presence through email marketing blasts, our powerful North Star Email Marketing Management Tool will be perfect for your business. Or if you just need a professionally designed responsive e-mail template that promotes your branding, our graphic design team can craft a custom email template to showcase your business.