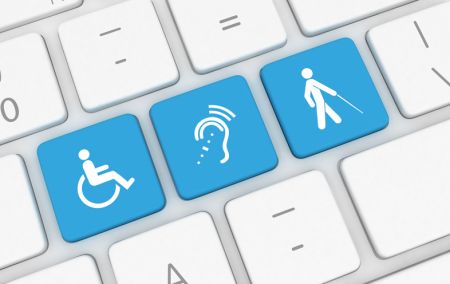 The Guideline For Web Design Are Changing! Is your website ADA compliant?
Now that you have a website, you should look a little closer to see if your web site is limiting access to potential customers with visual or hearing disabilities.  
We recently ran an ADA audit on the Kymers Camping website in NJ and found numerous accessibility errors. We re-coded each level A error until all the website pages passed compliance.
Want to Know if your website is ADA compliant?
Use the Site Improve Google extension or the Wave online evaluator  to check your website for ADA compliance; or call Northern Pride today for a free audit and evaluation on how to meet ADA web compliance.
The US Department of Justice suggests the Web Content Accessibility Guidelines WCAG ver. 2.1
Check out the W3C Web Accessibility Initiative for strategies, standards, resources to make the web accessible to people with disabilities.
We Can Make Your Website ADA compliant. We Will:
Audit your website for accessible issues
Add descriptive Alt Tags to your site images
Correct your websites style sheets and page elements
Make your site navigable via a keyboard
Adjust text contrast ratios against backgrounds  
Keep in mind, we can make your website ADA compliant, but going forward as you add content and make changes to your website you will need to constantly review the website for compliance. With an on going website maintenance plan we can ensure your website remains ADA compliant.